Fishing Charter Rates +1(888)333-4643
These are boat rates, not per person rates. Shared charter rates run a bit differently.  If you would like a "shared charter", please ask us about our pricing.  Call US +1(888) 333-4643 or +1(630)938-7603 and speak with us now or book online below.
For up to 6 people*, our Sport Fishing Charter rates are as follows:
FULL DAY:  $700 for 8 hour fishing trip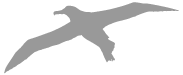 THREE-QUARTER DAY:  $600 for 6 hour fishing trip
HALF DAY:  $500 for 4 hour fishing trip
BOOK NOW 
---
Rates above include all taxes (16%).
* Our boat(s) can comfortably handle more than 6 fishermen, however the above rates would need to be adjusted to provide additional supplies.
Ask us about combining a half day of fishing with some snorkeling!
See our Cozumel Sport Fishing Guide for a great reference on fish found in our waters and when they are in season.
Fishing Charter Rates
A $100 deposit is required to confirm any reservation.
Deposits are fully refundable if Cozumel ports are closed.
No partial refunds for returning early (i.e. seasickness).
Deposit are not refundable if cancelled less than 2 weeks before excursion.
Deposits are not refundable if your cruise ship changes ports and our ports are open.
Cancellations meeting refund requirements (2 weeks) could be charged a $25 cancellation fee for processing.
Any cancellation may require you to phone us again with your credit card number.
Balance due in cash.  We can take final payments by credit card and Paypal if notified ahead of time or told at time of booking (in order not to delay departure)
Let Albatros Charters customize a private fishing charter for you!
We accept all major credit cards for deposits.